THREE-MANDREL PLIERS FOR MAKING THE ASSEMBLING OF CABLES EASIER
Special three-mandrel pliers (spreader pliers) that make it easier to insert cables and lines in grommets or ducts are commercially available.

The converging mandrels at the tip of the pliers are inserted in the opening of the duct.

Should the duct be fitted with a pushout membrane, it can simply be penetrated with the tip of the mandrel.

The opening of the duct can be opened as required by pressing the handles of the pliers together, this making it possible to insert the cable without difficulties. After the cable has been inserted, the mandrels can be removed from the duct again by pulling on them slightly.

The pliers can be used both for already mounted ducts and for grommets or ducts that have not been mounted yet. They make work easier in cases where a relatively high effort is required in order to insert cables through a duct and/or when inserting a large number of cables or lines through ducts.
Matching Products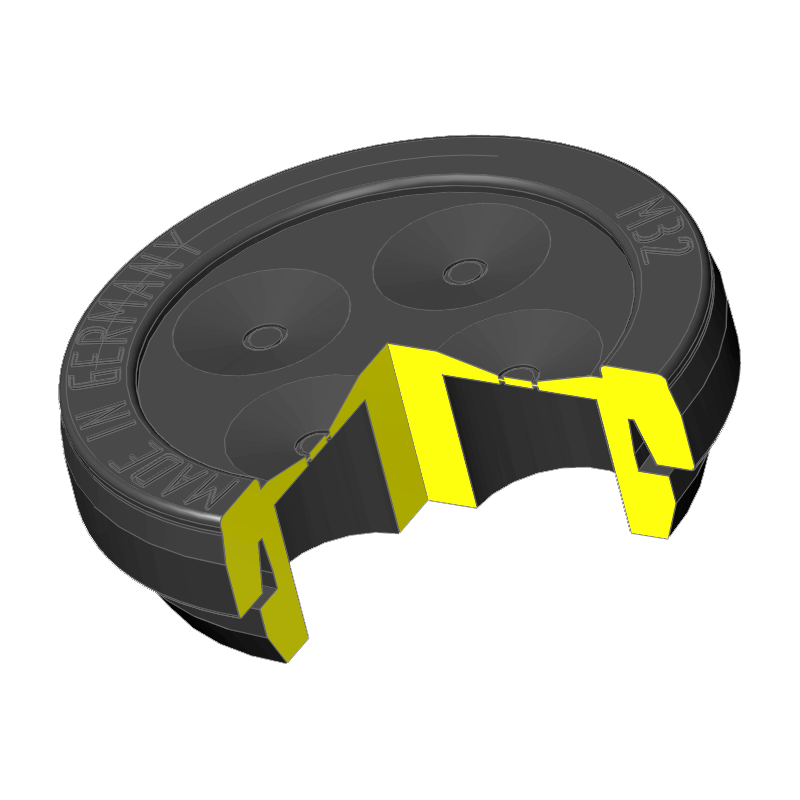 ---
SNAP®
Multigate